In-Person Leadership Dog Training
Dog Behavior Training in Lexington, Kentucky
Build and Maintain the Right Behaviors for Your Dog
In-person dog training is a great way to create a plan built around your family, your life, and your needs. Speak Dog! Will teach you to build and maintain the right behaviors for your dog — whether you're raising a puppy or dealing with adolescent dog antics. Our in-person dog training addresses behavioral problems and works to effectively limit or eliminate them altogether so you and your dog can succeed!
Private, in-person dog training allows you and your dog to learn where you are most comfortable. We show you how to make training a part of everyday life. Keep reading to learn more about the programs we offer. Sign up today and start your journey on leading your dog.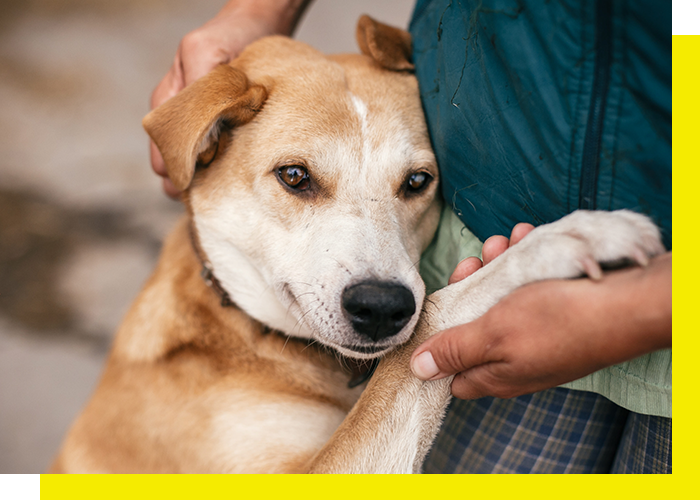 Training Humans to Train Dogs Using Positive, Research-Based Methods
Understand your canine's behavior and how to modify it through positive dog training techniques

Enrich your relationship with your dog and understand the world through their eyes

Eliminate unwanted behaviors like leash pulling, separation anxiety, or aggression

Become your dog's pack leader and enhance their quality of life

Basic Obedience

Manners

Distraction Skills

Detailed Homework
Build a Solid Foundation for Canine Excellence
In-person dog training is great for people in and around the Lexington, Kentucky area. Train your dog in an area where you are both comfortable — in and around your home and neighborhood. Learn basic manners and skills, solutions to certain problems, and address behavioral issues. We will start right in your living room and then take the training where you need it, whether it's at the front door, around the block, in town, or at the park. For those outside of Lexington, try our virtual dog training programs!
In-Home Orientation consists of a one-time, three-hour visit to your home to assess your dog and its current skill level. We mostly look at two vital components: how socially assertive or socially passive your dog is, and how neurologically stable or unstable they are. 
After this, we focus on addressing the specific issues that you have with your dog as well as what you want to achieve with your dog. We'll help you become more fluent in "canine through essential concepts taught in Chapter 9 of Speak Dog!, which include tone, timing, and consistency, the only language a dog truly understands. 
We provide you, the owner, with a natural and loving way to lead your dog and assert yourself as your pup's leader, thus building a genuine relationship that be trusted on later for 100% obedience, 100% of the time.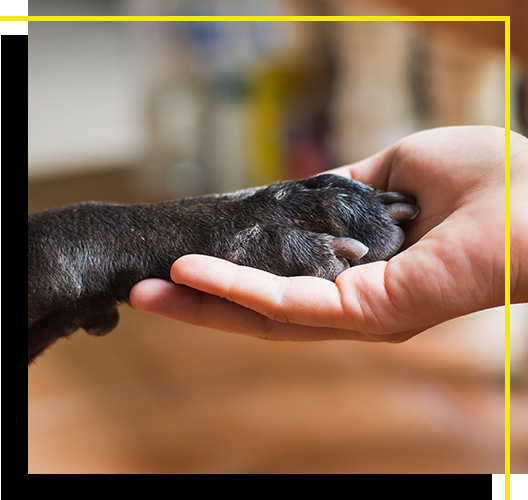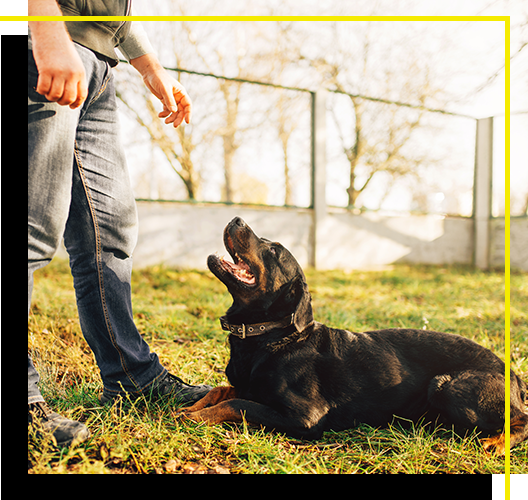 Immersion Program (not virtual)
The Immersion Program is a six-week program that includes the three-hour home visit included in the In-Home Orientation as well as more direct assessments. Plus, you get direct access to Steve Lankfer for six straight weeks. Seek advice and training tips and tricks from the dog training expert himself!
This program includes all of the principles in SpeakDog! Chapters 9 and 10. This program includes obedience training and the five "target" obedience functions. 
If you are looking for effective obedience training that equips you with the tools you need to establish specific commands and build your relationship with your dog, this training is for you.
Goal-Based Obedience Training Program (not virtual)
The Goal-Based Obedience Training Programs includes everything in the Immersion Program as well as five agreed-to, in-writing goals that you would like to achieve training your dog. These goals are typically higher performance and higher functioning obedience commands, so it can be effective with dogs that already have some foundation for training, or are quick learners. 
This in-person dog training program is backed by the SpeakDog! 100% obedience, 100% of the time, GUARANTEE!
Set goals for yourself as a dog owner and your pup and get ready to experience a fully customized approach to leading your dog.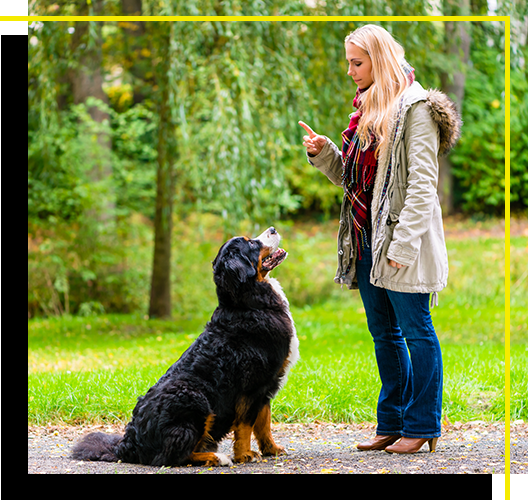 We've now worked with hundreds of discouraged dog owners who love their dogs very much but feel like they are all out of options.
Speak Dog! provides dog owners with the tools and information they need to approach dog training in a new way — a way that allows them to better understand their dog and lead them with love. In-person, personalized training is dog training any way you like it! Private training targets your individual goals in your time, at your pace. All of our in-person packages allow you the flexibility to choose the modality of each session best suited for you, your dog, and your goals. Sign up today and become your dog's leader.

Join our canine community today!
Steve's Dog Place is the FREE place to talk about dogs, learn about their behavior, brag on your pet and more. 
Make a pet profile
Share pics
Meet other dog lovers
Post canine questions
Earn Attaboy! Reward Points and more