Full Virtual Subscription Membership
Online Dog Training Programs Made For You
Dog Obedience Training On Your Own Time
Virtual dog obedience training lets you effectively train your dog on your own time. With access to the best tools and resources you can find online, Speak Dog! sets you up for success. There is no need to leave your home in order to get the training that your dog requires. Plus, if your dog is reactive to other people and dogs, then it is the perfect opportunity for you to refine your commands and training method. If you have any questions about our virtual dog training programs, then give us a call. Set your own schedule and get the whole family involved. You can get started by following the link below.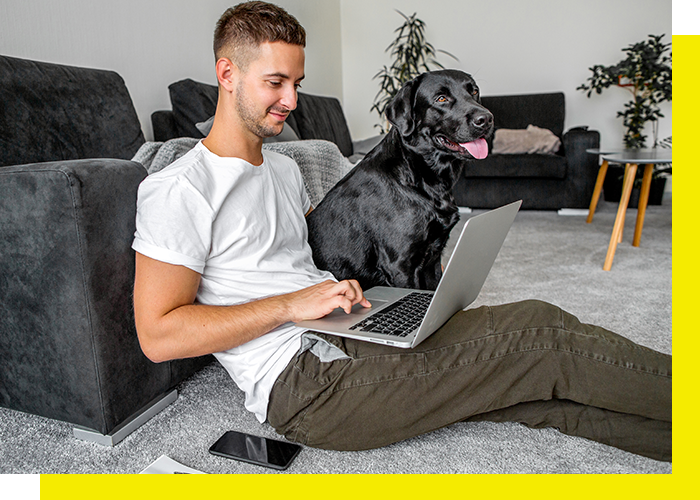 What You Can Expect With the Full Subscription Membership
Steve Lanfer's book "How I Learned to Speak Dog!"
Speak Dog! gear and swag.
Full access to content one full month at a time.
Personal access to Steve Lankfer through virtual/live video chatting platforms.
Dog Training You Don't Have to Leave Home For
With Speak Dog! you'll learn how to create an environment conducive to training your pup on a variety of concerns. Our virtual dog training curriculum is designed to teach you positive reinforcement techniques as well as give you access to an entire community of other dog owners who are on the same journey that you are on. Whether you are a first-time dog owner or you've owned dogs all your life, effectively leading your dog is crucial. When your dog is well trained, you can have an enjoyable, positive, and safe experience with them throughout their lives.
Full Subscription Membership Training Program
Everything from the Basic Subscription and So Much More for $495 ($19.95/month)
Why choose the Full Subscription Membership? You get a more personalized training approach plus exclusive access to all of the training curriculum videos and materials.
Here's what you can expect: 
Instant accelerated access to all of the training curriculum videos and materials.

Live online access to Steve each and every month.

Q and A's with Steve.

Welcome Package with Steve's International Vest Selling Book "How I Learned to Speak Dog" and Speak Dog swag.

Automatically subscribe to future Speak Dog! curriculum for just $19.95 per month to continuously improve your communication and learning skills for your dog.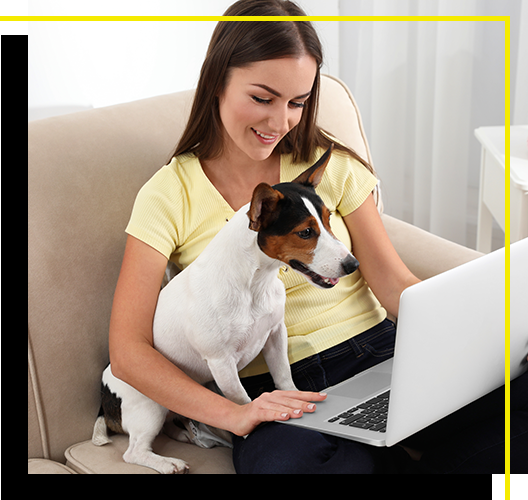 It's our job to understand our dog's language so we can be the leaders our dogs crave and need. You'll be amazed at the response you'll get from your dog and the satisfaction you'll feel when you realize you've become not just your dog's "best friend," but also the leader your dog desperately needed. The first step toward establishing yourself as that leader is only a click away! Register now, and start loving and communicating in a new language; learn how to Speak Dog!
** Virtual packages do not provide any guarantees
Speak Dog! Was created so dog owners everywhere could have access to the secret that contributes towards a well-behaved and obedient dog. The secret is pack leadership, and that's exactly what our online dog training programs will teach you. With our help, you can unlock the hidden potential of a more obedient, well-behaved, and happy dog. Eliminating behavioral problems can be difficult, but it is not impossible. To learn more about our dog training opportunities, give us a call. You can get started on your dog training journey by following the link below.

Join our canine community today!
Steve's Dog Place is the FREE place to talk about dogs, learn about their behavior, brag on your pet and more. 
Make a pet profile
Share pics
Meet other dog lovers
Post canine questions
Earn Attaboy! Reward Points and more