Build Trust So You Can Bond With Your Dog
Training your dog isn't about asserting dominance — it's about building trust as a foundation for the rest of your training, which starts by connecting with your dog on their level. Being connected with your dog is important for their sense of safety, security, and development. How can you connect with your dog? You can begin learning how to speak THEIR language with the help of Speak Dog! 
Understand your dog's neurological language and unique needs by providing them with the communicative leader and secure environment that they need to live happy and healthy lives. Take a look at our subscription memberships below, and sign up today. Please don't hesitate to contact us with any questions you have about our dog training services — we can't wait to help you transform you and your pup's relationship!

Lead Your Dog to Build Successful Behaviors
Establish common commands

Understand the way your dog communicates

Communicate effectively with your dog

Get the support you need from Steve and the Speak Dog! community

Become fluent in being your dog's leader 

Establish Leadership With Your Dog

Build Off a Foundation of Trust

Improve Your Dog's Well-Being

Strengthen Your Bond
Making Humans' Lives Easier and Dogs' Lives Better
When you start taking the necessary time to train your pup, you'll notice that the relationship dynamic between you and your furry companion actually improves. It's hard work, and we won't tell you otherwise, but it is some of the most rewarding and fulfilling work you could ever do. You become closer with your pup, and your dog trusts you more and looks up to you in a way it never did before. Let us help you on your dog training journey with our following offerings:
Dog Training Services We Offer
Basic Subscription Leadership Training
The Virtual Basic Subscription Leadership Training gives you access to the first seven videos in the Speak Dog! library. They address some of the most common issues that dog owners have, and give you tips on how you can overcome them. 
Full Subscription Leadership Training
Get a more personalized approach to virtual dog training with the Full Subscription Leadership Training course. Gain exclusive access to all of the training curriculum videos and materials and gain personal access to Steve Lankfer himself for once-a-month guidance and insight.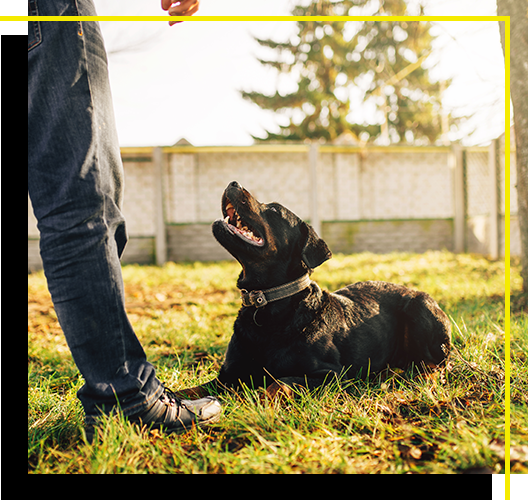 International Best Selling Author Steve Lankfer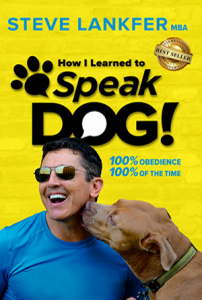 This is a one-time visit to your home that assesses your dog's current success in social skills and how neurologically stable or unstable they are. This course also assists the owner in helping them assert themselves as their dog's leader, thus building a genuine relationship that can be trusted for 100% obedience, 100% of the time.
The Goal-Based Obedience Training Program includes everything that is included in the Immersion Program plus five agreed-to, in-writing goals. These goals are typically higher performance, higher functioning obedience commands, which are all backed by 100% obedience, 100% of the time.
Goal-Based Obedience Training
This six-week program consists of the one-time, In-Home Orientation and provides the dog owner direct access to Steve Lankfer for six straight weeks. Plus, you get access to all of the principles in Speak Dog!'s chapters 9 and 10. In-home dog training can be a very effective tool in getting to know your pup and effectively eliminating bad behaviors.
Problems caused by a lack of leadership in dogs
Over-protectiveness and territoriality

Possessive behavior, where the dog "guards" people and valued items

Age-inappropriate rowdy or destructive behavior

Nervous and neurotic behavior

Attention-seeking behaviors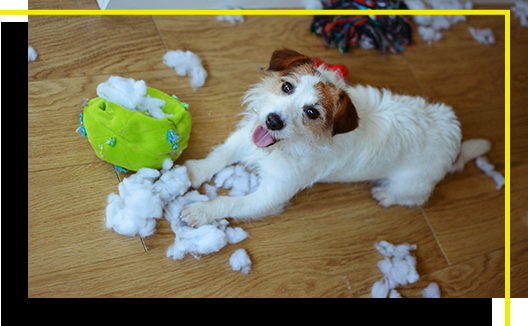 Become the leader that your dog needs you to be with the help of Speak Dog! Gain access to information that allows you to strengthen your knowledge of how to train your dog and personalized tools that help you establish a leadership role in your dynamic with your pup. To learn more about our dog training programs, give us a call today.

Join our canine community today!
Steve's Dog Place is the FREE place to talk about dogs, learn about their behavior, brag on your pet and more. 
Make a pet profile
Share pics
Meet other dog lovers
Post canine questions
Earn Attaboy! Reward Points and more